Private Page for Trout Ninja Field Testers.
Members Only. Password Protected.
April 18, 2011 Trout Ninja Raging Rainbow Potion Test
Check out the trout fishing tips and instructions for testing this floating  hand-crafted batch.
Watch to see the trout rigs to use. Please pay close attention to the part about the thing I wasn't sure of.
Can't wait for you to test this. Thanks in advance.  God Bless You, ~ Trout Ninja ~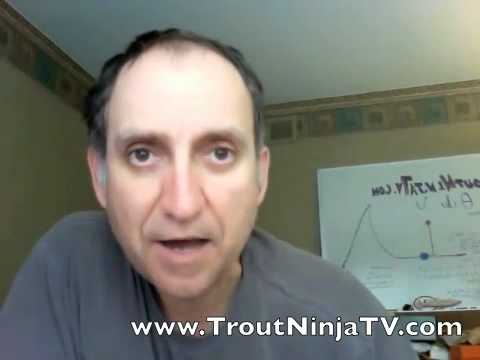 January 10, 2011 "Trout Ninja No. 9" Floating Bait
Hey Field Tester, watch the video. You'll be blown away by the radical yet random trout-attracting-solar-reflections
in this new test bait…After handcrafting this in the Trout Ninja Laboratory, I counted NINE different trout attracting
and appetite stimulating ingredients.  Can't wait for your reports. God Bless You, ~ Trout Ninja ~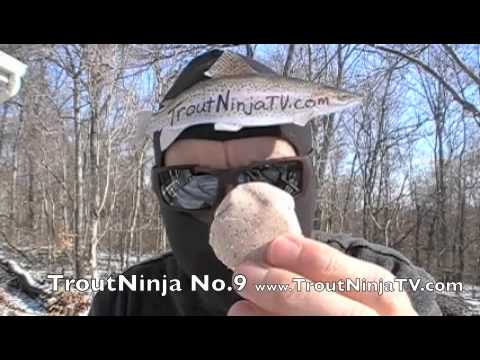 Nov 24, 2010 "Dirty Disco Pink Lemonade" Test Floating Bait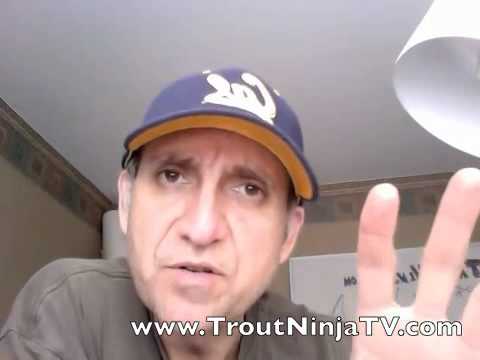 Using Dirty Disco Pink Lemonade and Trout Ninja Killer Rigs,
my 80 year-old Dad and 77 year-old Mom caught 12 trout in less than 2 hours last Monday.
My Mom was asking me how I like to prepare them and she mentioned she likes using lots of garlic.
But when I went to put the last trout on the stringer, the stringer was GONE!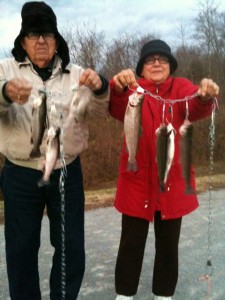 I didn't tie it well enough to a stick on the shore. The trout swam off like a team of horses.
I shamed my Irish-Mexican-Hungarian family!
Trout Ninja screwed up. Oh well, we went back the next day and in less than 94 minutes they
put 7 on the stringer. Check out the pic.
And that's what they are having for lunch today. With lots of garlic.
Happy Thanksgiving to USA readers. All others, Happy Thanksgiving to you too!
God Bless You and The Trout,
~ Trout Ninja ~
Aug 24, 2010 " 4-D-U-V  "  Test Floating Bait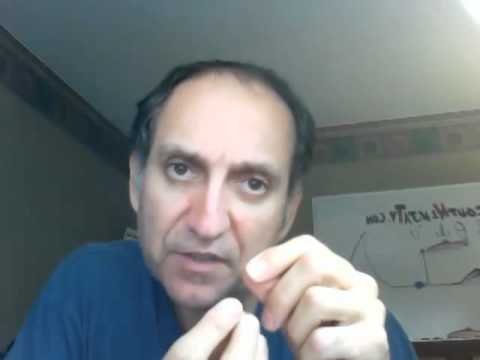 This new Trout Ninja Floating Bait retains original high-intensity trout appetite stimulants from past successful tests. And I added long and short distance attraction devices. The other crazy thing I added is Hyper-U.V.  This helps trout see the bait in dark water, deep, early morning, and evening.

If you have to wait for the Fall to fish, go ahead and put the Test bait in the fridge. Double bag it. And make sure no one eats it because it kind of looks like sparkly bean dip . And the taste might cause violent vomiting.  (I tried it  and gagged).
Now, make sure you push just enough on your #14 treble hook so it floats.  Aqua-Gel surrounding the bait that allows the taste and appetite stimulant to come out at just the right amounts to get trout to attack like remote-control zombies.
If you don't remember how to fish this, watch the TroutNinjaTV.com videos Trout Ninja Rig 1 and 2 of 2.
Thanks in advance for sending me your reports with picture evidence, or video. Long written emails are fine.
Be objective on your reporting. If everyone around you is catching trout and you're not. Something is wrong and I want to fix it.
God Bless You, Now Go Catch Some Trout, TheTroutNinja@gmail.com
June 11, 2010 Dirty Pink XXX "HOLOGRAPHIC" Test Floating Bait
This was my original test bait that kicked butt and now I improved it by including a carefully added TROUT APPETITE STIMULANT.
You see, this patented scientifically proven stimulant is so strong, if I use too much, the fish actually freak out, get lock-jaw, and stop biting. Don't worry.  I followed my friend and inventor's specific instructions.
Kind of like eating Blowfish sushi. If not prepared properly by a certified Blowfish Sushi Master, you can die by eating it.
So…Too Much of Good Thing is…A Good Thing.  Like only eating  cinnamon roll centers. Or the middle of a watermelon. Or bacon.
All I ask, if you are testing, is to give me a full report. Pics, video, written word. Send me an email at TheTroutNinja@gmail.com
Accidentally, watch out for the other species that are attacking these Trout Ninja baits. I never dreamed about that. Like nice catfish and crazy carp. 
AND MAKE SURE YOU USE A BAIT-RUNNER TYPE REEL OR SUPER LIGHT DRAG, IF YOU ARE NOT HOLDING YOUR ROD BECAUSE THE STRIKES CAN BE VIOLENT.
Here's the video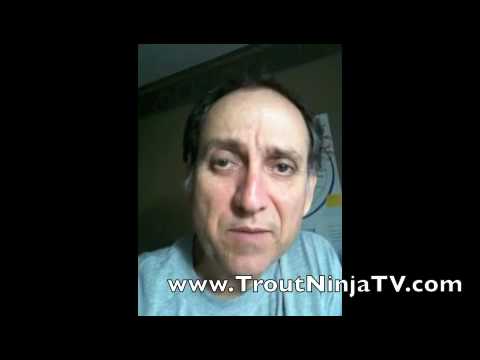 Tell me what you think! TheTroutNinja@gmail.com
May 14, 2010 Dirty Pink XXX "CHROME" Long Distance Attraction. Test Floating Bait
Dirty Pink XXX has been kicking you know what. Now…here's Dirty Pink XXX CHROME. I think the ultra-reflection
from the heavy duty reflectors can draw trout in from a long distance. The reflections may trigger the natural instinct to investigate a "flash" in the water. And a flash also may signal a feeding frenzy. That means trout can't afford to miss out on the all-you-can-eat buffet.  Send me an email before Wednesday May 19th if you are able to test this soon.
The test amount is limited. Expensive to make. BUT HEY, how much is CATCHING worth? A ton.
Good Luck and give me a full report. Watch the vid to see the reflection qualities.
What do you guys think?
~ TN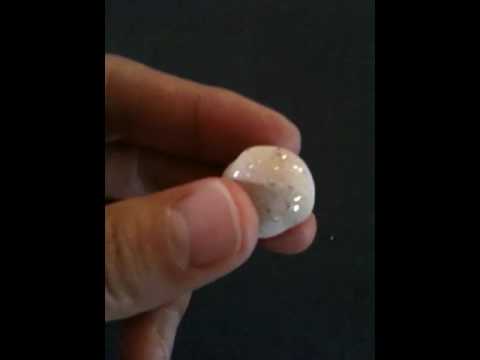 April 29th "Juiced-Up" Test Trout Floating Bait Mailed out to Field Testers Yesterday.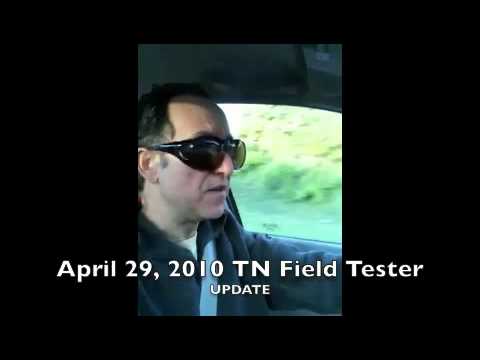 April 12th Video "Trout Ninja Test Bait Mailed Out Today"